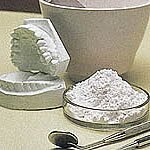 Southport Dental Services has been established since 1971 as a denture laboratory. A family run business, now in the hands of the third generation, Southport Dental Services has experienced a substantial growth in size, whilst the range of services has grown alongside an improvement in quality of methods and results.
Our team of staff has been carefully hand selected for their high qualifications and skill. Each member of our team recognises the importance of their job, and all work to maintain the high standards set by themselves and those of the company. We attribute our achievements to our commitment to providing an outstanding level of service. We are committed to serve dentists, their staff and patients to the best of our ability.
At Southport Dental Services, we are proud to be at the forefront of dental science. We utilise current, sophisticated techniques and cost-effective technologies, and continually investigate innovative approaches to dentistry in order to better serve our customers.
To guarantee the quality of our work we are registered with the Dental Appliance Manufacturers Audit Scheme (DAMAS) a quality management and production system for laboratories.  DAMAS has been developed in partnership with; The British Dental Association, The General Dental Practitioners Association, The Department of Health and Denplan.
Southport Dental Services is committed to a continuing broadening of our ability to serve our customers and strengthen our customer relations.
We sincerely hope that this you find this web site useful. Please do not hesitate to contact us should you have any questions.